Schlingel – int. film festival Chemnitz will screen "Drübenland"
August – Shooting "Noise" TV Documentary 45min
commercial work for Siemens AG and DHL – May /June
being part of a documentary series about Bautzen by arte
"Drübenland" screened in US, Japan and Russia
May – MDR Talk/comedy series "Zärtlichkeiten im Bus" 
"Drübenland" has it's international premiere on renowned Tampere Film Festival in March and German premiere on International Short Film Festival Dresden in April
shooting social spots for WWF regarding sustainable water use
DoP on short fiction "the separation" of director Beston Zirian Ismael in Greece
working as camera supervisor for stop motion film "Rest in Piece" together with director Antoine Antabi for Reynard films Leipzig
shootings for Bohemian Browser Ballett/ FUNK and Cinegramm

 

"Shooting Stars" wins category "short film" at Filmkunsttage Sachsen-Anhalt – October 2018

filming "Operation Kamen"  a cross-media project connecting theatre, film and live audio performance (D: Florian Fischer, P: Staatsschauspiel Dresden, Archa Theater Prag)
Photos: Sebastian Hoppe
"Aßmanns Abstecher – mit dem Faltboot auf der Ruhr" (WT) (documentary, 2x 90 min, D: Thorsten Klauschke, P: Wieduwilt Film und TV, WDR)
working on "maya – me my selfie and I" (documentary, approx. 45 min, D: Anne Scheschonk, P: in one media, MDM) –  August 2018
working for Steinberger Silberstein on "Bohemian Browser Ballett" web series and for Cinegramm on a commercial
meeting friends and partners at "25 Jahre Werkleitz" in Halle and "MDM Sommerfest" in Leipzig
shooting a trailer for LOOKSfilm (documentary series) – may 2018
zib season 2018 for 42 film finished – Halle (tv series 4x 60min) – april/ may 2018
color grading "nemophelia" with Tim Kiessig @digim cinema grading suite – Halle (experimental, 15 min)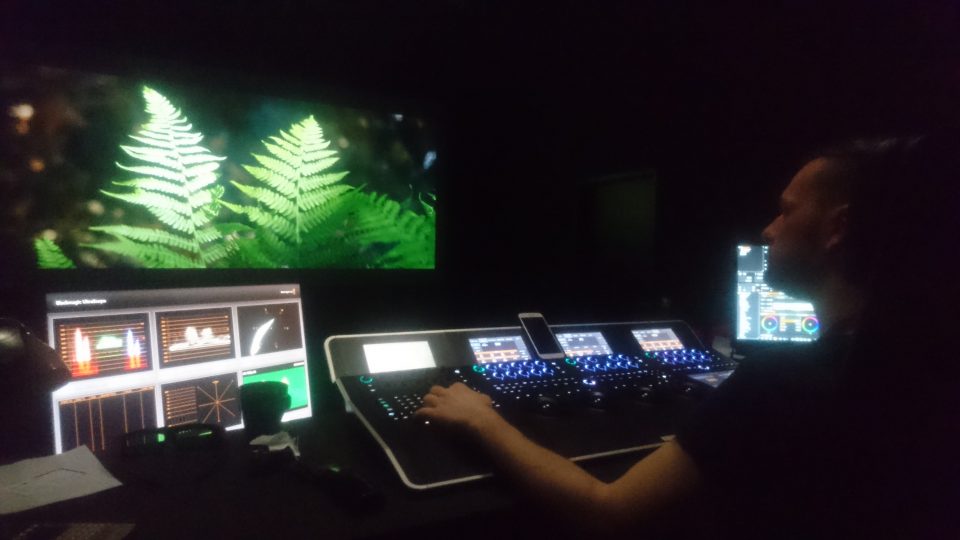 shooting "maya – me my selfie and I" (documentary, approx. 45 min, D: Anne Scheschonk, P: in one media, MDM + KIKA) –  April 2018
workshop "Bildgespräche"  by Birgit Gudjonsdottir & Connie Walther (Filmverband Sachsen e.V./ Filmachse, March 18)
working for Audi, 42film and attending 68 Berlin Int. Film Festival "Berlinale"  
TV-release "Maya – Mein Leben ohne Haare" (documentary, 24min, D: Anne Scheschonk, P: in one media, MDM + KIKA) ->Link KIKA website
working as gaffer for DOP Johannes Louis and Bohemian Browser Ballett (December 2017)
attending workshops and screenings at 60th DOK Leipzig International Festival, 50th Hof International Film Festival and 33rd International Short Film Festival Berlin
imagefilm "Volkswagen Group – Future Center Europe"  with "united visions – moving media" (Germany september/ october 2017)
Maya – Mein Leben ohne Haare (documentary, approx. 30min, D: Anne Scheschonk, P: in one media, MDM + KIKA) – shooting in September 2017
release car2go campaign – september 2017(commercial shot in 11 european cities)
shooting stars (documentary, approx. 30 min, France) – finishing color grading with colorist Knipp Kühl in august 2017
starting Maya – Mein Leben ohne Haare (documentary, approx. 30min, D: Anne Scheschonk, P: in one media, MDM + KIKA)
commercial shootings july/ august 2017 (Motel One, VW, Glen Dimplex, DKB, SPD, Klub 7, Social Impact Lab)

funding from "MDM – Mitteldeutsche Medienförderung" for "maya – me, my selfie and I" (documentary, approx. 45min, D: Anne Scheschonk, P: in one media)
commercials for NIKE & Car2Go – shootings in may/ june 2017 in Gemany, Austria, Italy and Spain
nemophelia (experimental, approx. 15 min) – shooting starts in may 2017
NEMOPHELIA is an Experimental Short about the attraction of the woods.
TEL – Claudia Pechstein (commercial, approx. 40 sec) – shooting in march 2017
A highly visual, dramatic campaign presenting TEL's brand essence in a stark, simple way that stands strong in any market.
shooting stars (documentary, approx. 30 min, France)
In the documentary SHOOTING STARS we accompany paparazzo Andreas Meyer to the Cannes Film Festival – and see him carry out his rather controversial job there. The documentary takes a closer looks at the tense relationship between star and photographer. Viewers sense what it is like to be both the hunter and the hunted in this game, and then enthusiastically embark on the quest for the "perfect shot."
the funeral I Das Begräbnis (fiction, approx 10 min)
A man experiences his own funeral.
photos by Marcus Heep